DJ's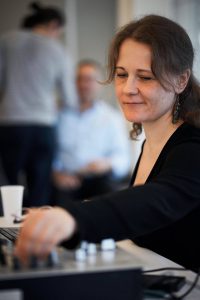 DJ Ieva Drevina
Ieva started to Dj in 2008. All these years she has played in the local milongas. For 9 years she is running her own regular milonga "Balta Pirts" in Riga, organizing several encuentros (Riga Embrace, RE-Raduno and Tallinn Encuentro Milonguero) and playing there music, as well as she has been Dj in tango events in Latvia, Lithuania, Estonia, Italy, Belgium, Switzerland, Sweden, France, Russia and Belarus.
As a Dj Ieva plays traditional music – mostly tango of 1930-ties and 1940-ties and also some little older or little newer tandas. When Dj-ing she tries to create smooth flow of music – all her tandas and cortinas makes one united story of the milonga. She tries to connect with the dancers on the dance floor, feel their energy and mood to offer them pleasant, danceable, interesting and energetically charging music with a slight sentimental touch.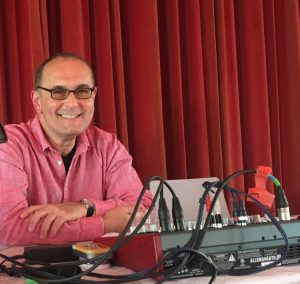 DJ Sascha Weinberger
Traditional tango music (late 20s to the late 50s) is the music I love. However, the music of the "Epoca de Oro" (1935-1945) is my passion, as a dancer too.
I always play a combination of rhythm (eg D'Arienzo, Biagi, Donato, .) and romance (eg Fresedo, Di Sarli, D'Agostino, Caló …) or both (eg Troilo, Laurenz, Tanturi, Pugliese. ..) without neglecting the drama and the tension of tango music. I try to feel the energy on the Pista and to influence it in a positive way. My goal is to keep the dancers at a high energy level and yet to see them happy and relaxed at the end of the Milonga.
Since 2000 I dance tango and since 2005 I am DJing in my own Milonga in Darmstadt, Germany as well as in the Milongas of my region and occasionally also nationally and internationally.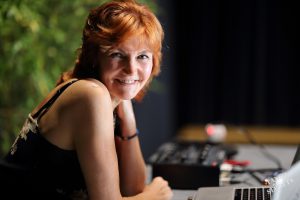 DJ Irina Zoueva
I am a resident DJ at all Tango Secrets practicas and milongas in southern England and London. In addition, I am often invited as a guest DJ at various milongas in UK and encuentros across Europe. My choice of music is traditional. I prefer tangos mainly from the Golden Age, with an occasional tanda from the 20s or 50-60s, or orchestras of the 21st century. I choose only "music for the feet" – the tangos which fill people with desire to dance. When I see empty chairs and a full dance floor, I know that my goal as a DJ has been achieved!"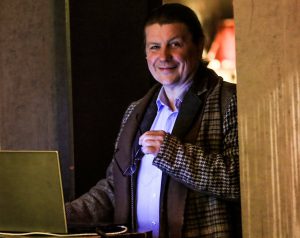 DJ Igoris Igoris Saburov
Dj-ing in towns of Lithuania and Latvia, he was elected for two consecutive years (2013-2014) the best DJ in Lithuania. After this he was invited to many encuentros, milongas and marathons all over Europe. So you might say that he is one of the well-known DJ's in Europe. About himself he says:
"I love all tango music. In milongas I prefer to play music of Golden Era, although I am not categorical and try to feel the interest of the dancing people."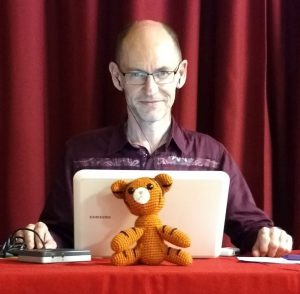 DJ Andreas Gierstorfer
As a DJ Andreas wants to enchant the dancers, so that the entire dance floor moves to the music as one. His favorite music is from the golden era, no surprise here. It's the one that makes him want to dance most strongly. But there are also pearls to be found before and after! He takes great care constructing his tandas. From big festivals to very small intimate milongas, every set is a unique challenge. Andreas does have a weak spot for beautiful melodies. He wants the necessary rhythm and compas to be accompanied by them. Biagi is incredible in combining all of these! Same with early Pugliese and Di Sarli. Among others…